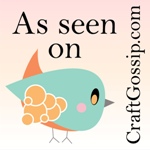 So as I have other sewing projects lying around in my room I, of course, decide to start a third.
Salvaged, from garage sale death, pajama pants.
About a week ago my daughter comes to me wearing her, too snug, pajamas asking if she can put them in the garage sale bag. Sigh. They are such cute pajamas. I didn't want to get rid of them and see them sell for $1 in our next garage sale. So I tell her maybe we will make something with the material. A huge smile forms on her face, and she leaves them by my fabric stash.
I already had in mind what I wanted to do with them....make a pillow, but incorporate the existing shape, somewhat, and make a bolster. This was a no brainer. Well... until I get to the point on how to figure out the circumference of the pillow to cut out pieces of fabric for the ends. Hmmm? How about I hem the ends and use a drawstring, just like the goodie bags I previously made? Sounds like a plan, and low and behold it worked.
This was a very easy project to work on. The most time consuming part was taking photos of my progress. Yes. I know. Once again taking photos in the bad lighting of my bed room, but ugh this is when I do my sewing, at night. I work during the day, so taking step by step photos during the day is not much of an option. Sorry.
Measured and cut pant leg
Pinned right sides together.
Sewed long side of pant leg
To prevent the slippery fabric from fraying I ran the long side through my serger.
I hemmed the ends of the bolster. First measuring 1/2 inch then rolled it down and measured 3/4 inched. Pressed and sewed.
I prefer to use paper clips in lieu of safety pins. Safety pins, for me, always pop open while running through the hem. Stuff with polyfill and pull drawstring.
Tah Dah! Finished bolster with pretty bow.
Bolster modeling on chair.
More bolster modeling.
From now on I'm gonna rethink giving clothes up for garage sales. There is so much more rewarding things I can do with the fabric. Let's see what I can dig out of my closet next.